Home > Les comtois > D30: traffic jam
D30: traffic jam
Monday 24 June 2013, by py
A rare event: trafic jam in Kerizel! Intenso was shocked and did not know what to do...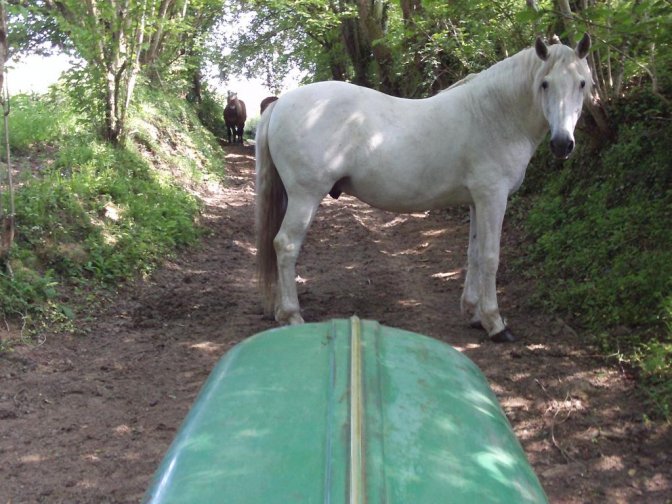 Being the senior horse, Buggy came and started to investigate...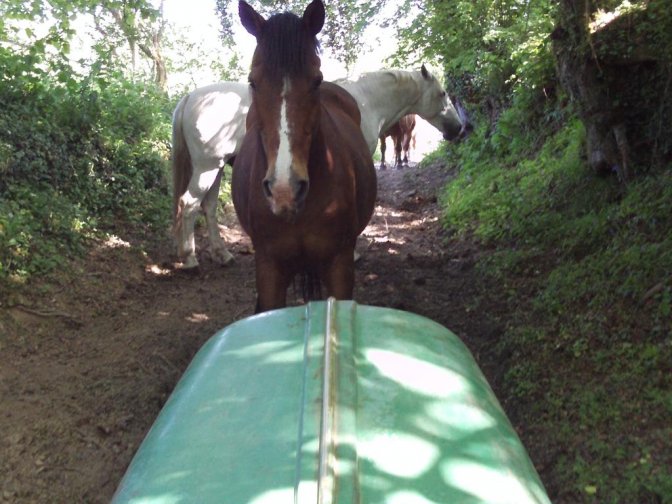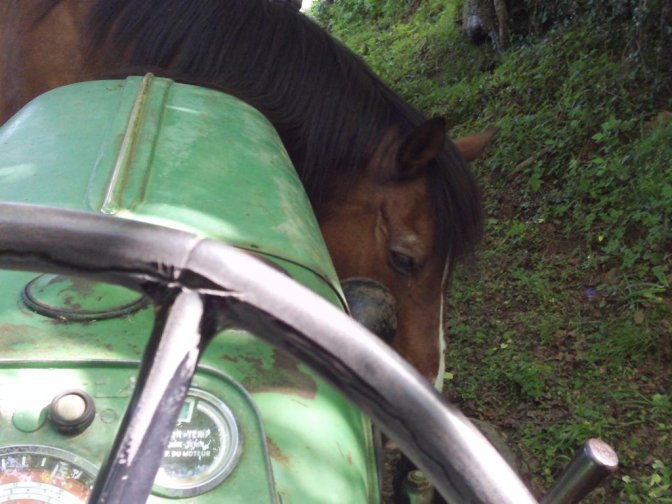 finding fastly the gap on the side...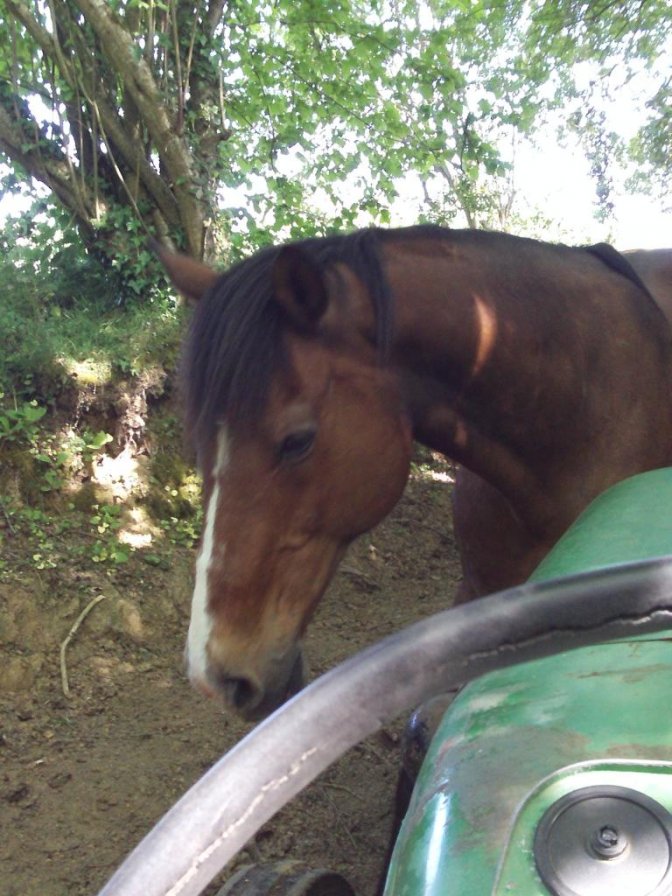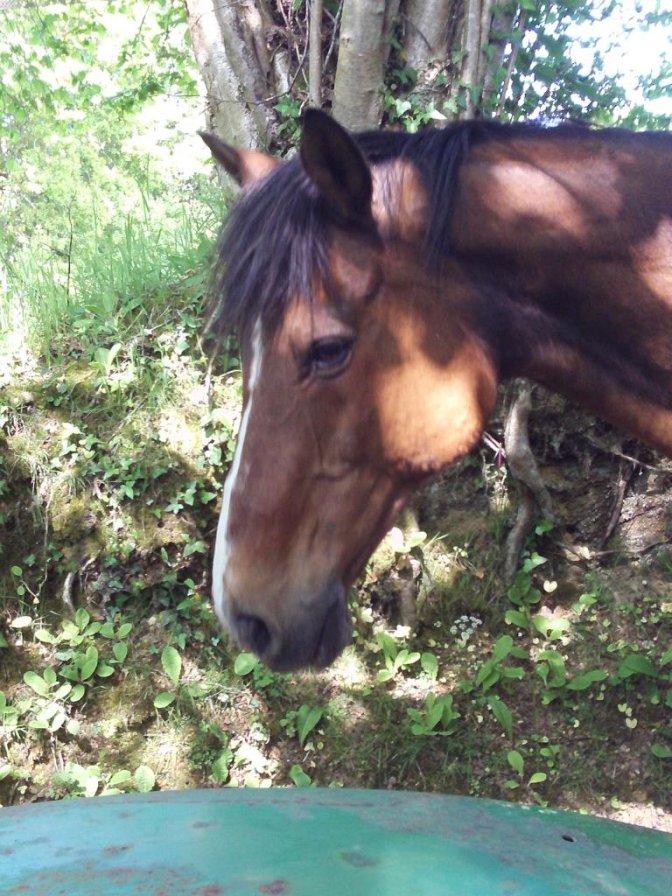 Intenso was checking the way... note the colts supervising everything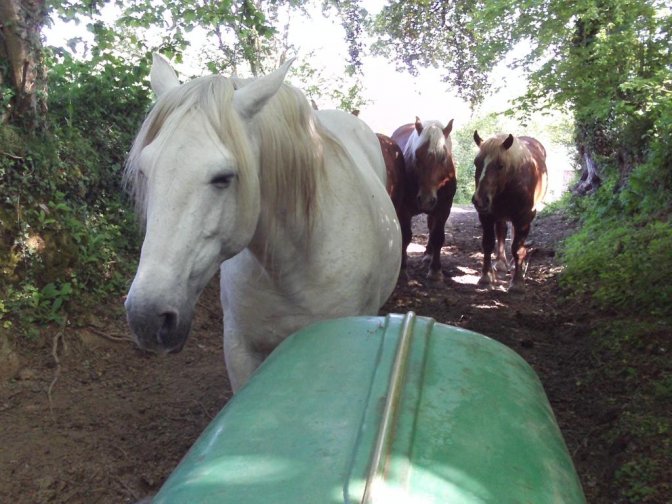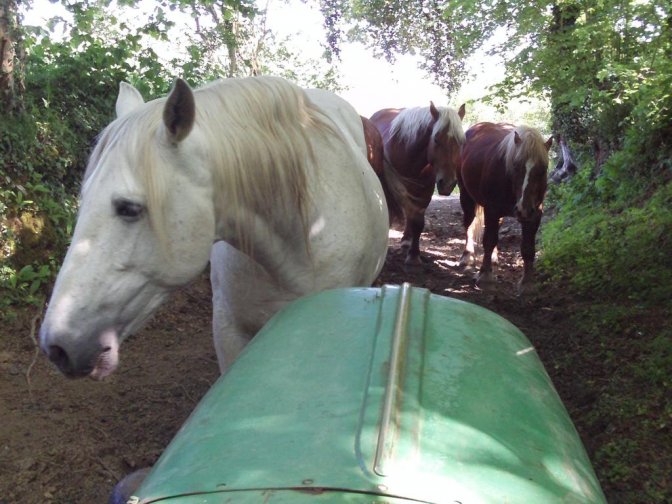 while Buggy confirmed success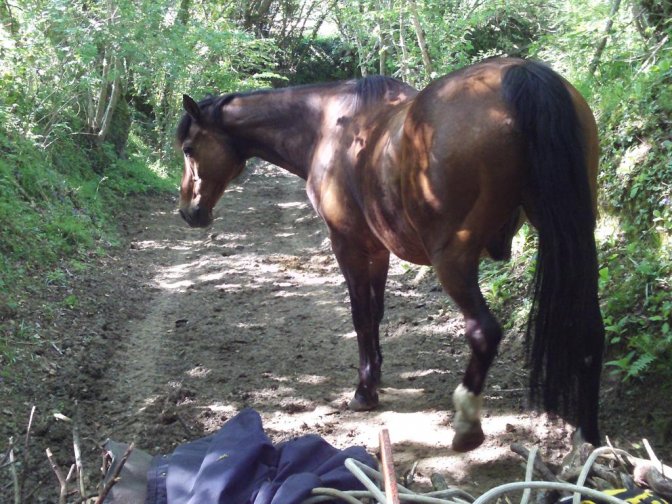 Investigating...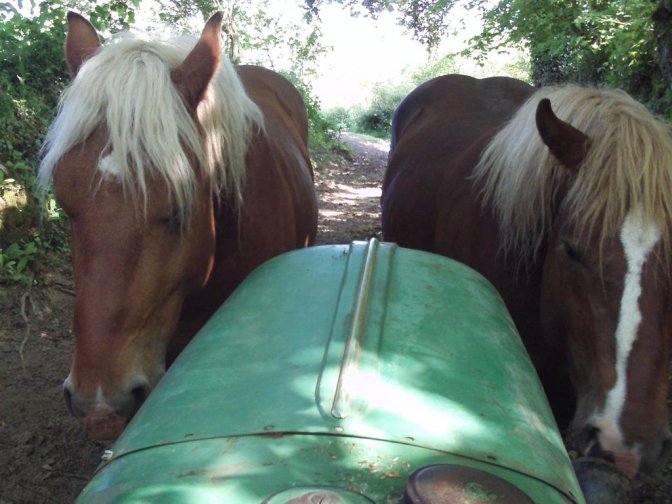 The driver fled... will d30 survive?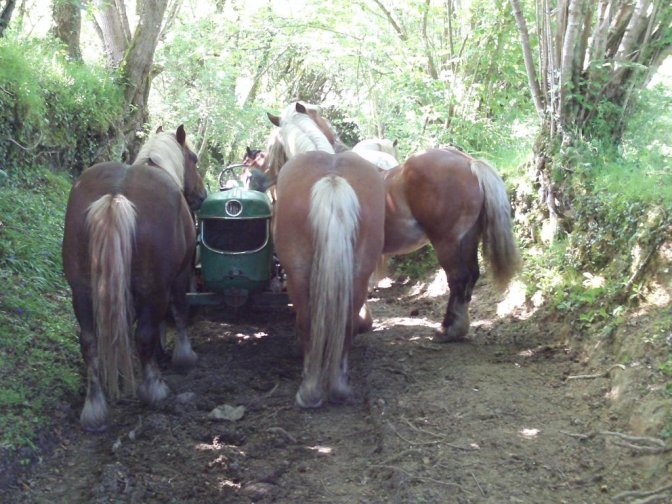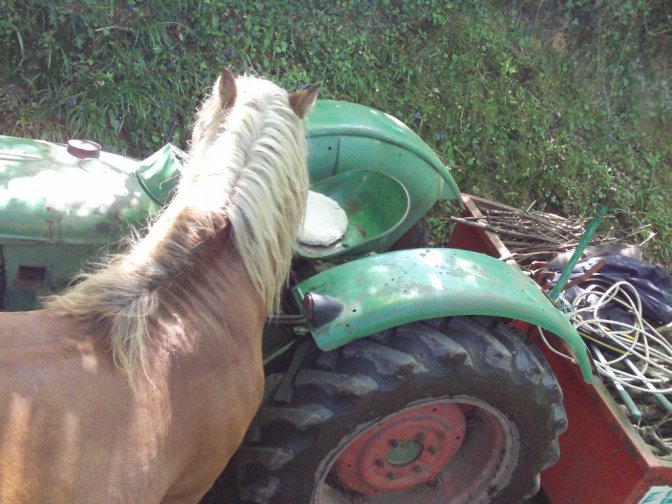 Kerizel, June 2013